CRESTFALLEN
Dust falls behind a disused piano in a huge Polish Palace that is under protection.
Award: Crestfallen was awarded in the Chromatic Awards 2017 with a 1ST PRIZE IN ARCHITECTURE, professional category.
THE GLITZ & GLAMOUR
This huge palace in central Poland is undergoing a very slow renovation process. It is now occasionally used to undertake wedding or bridal shoots.
Rotundy Pałac
this is a rotunda that lays neglected in a derelict Polish Palace.
OFF CENTRE
The light was fading fast whilst inside this huge but empty palace in Poland.
WALK INTO THE LIGHT
Taken in France this image took me a little while to pull together, it was shot in an abandoned and heavily decaying seminary. Since this image was taken the roof has collapsed.
The voyage
A small boat sits inside this derelict hotel in Northern Italy.
VA VA VROOM
An abandoned vespa moped lies in this out-house in Italy.
14TH CENTURY
A back room in an abandoned castle in Italy that I hot in May 2015.
MENTA
The mint coloured palace that is stunning both inside and out, resides in Italy.
Ruby & Gold
The ruins of a monastery in Italy, during the last decade the company that had purchased the complex from it's previous owner and had started the restoration of this huge site declared bankruptcy.
PAINT THE TOWN RED
A former mental institution in Eastern Italy, a large complex that was a pleasure to walk around for 6 hours.
THE GARDEN HOUSE
A beautiful and ornate greenhouse that sits abandoned next to a large derelict villa in Northern Italy.
LIGHT PAINTING
A large stack of paintings, that sat inside a disused mansion filled with artists and musical equipment in France.
Helical
A clean-ish, white set of spiral stairs that I shot inside a mansion in France.
Casting Light | Day
Abandoned spiral stairs of a seminary shot this time, in the day light.
Casting Light | Night
Abandoned spiral stairs of a seminary, shot at night and lit by torch light.
Silence
A villa in Belgium with a lovely welcome hallway.
Conflagrant
This old smoking carriage sits disused on the rear of a very rusty train in Belgium
THE ENCHANTED GARDEN
Baron Hill mansion on Anglesea in the UK, over the years the house and associated outbuildings have become derelict and now stands roofless and overgrown by trees.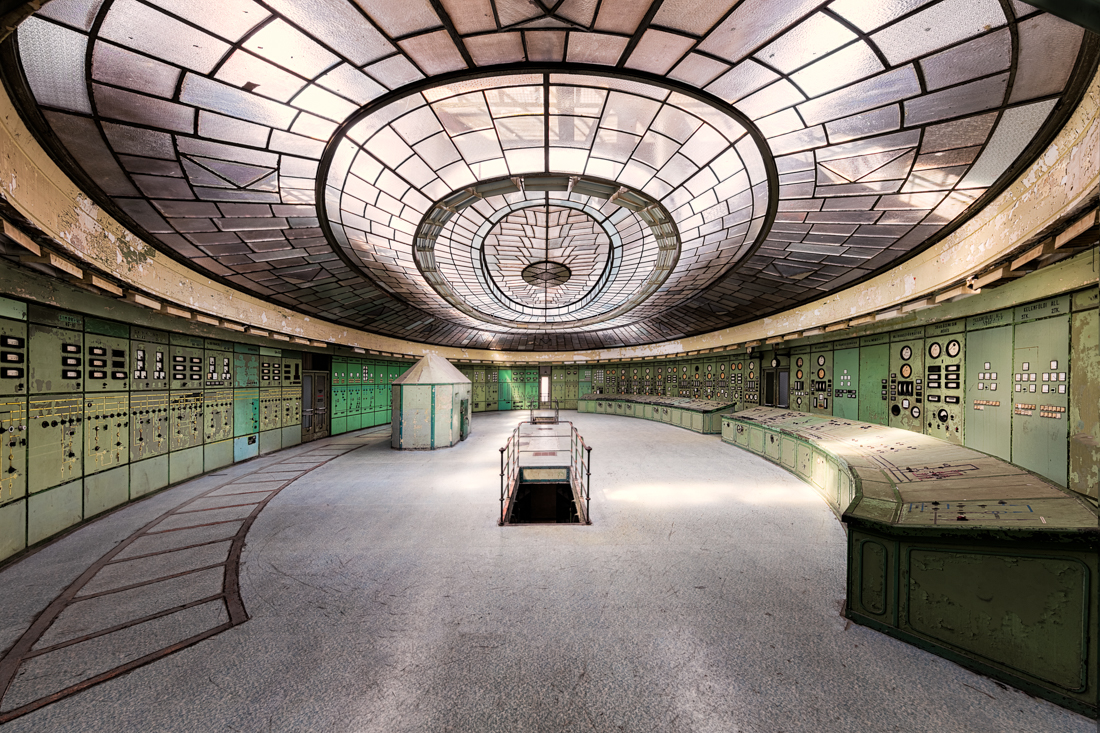 The Space Expedition
An amazing art-deco control room in Budapest, Hungary - this gem was being looked after and has made many appearance on the cinema screen over the last decade. However in recent times it seems like the interest in it has moved away and once again this room lays in silence.
Captured in | Hungary