Lebanon Uncovered - £1875
THIS TOUR NOW HAS 1 SPACE REMAINING!
My exclusive 9-day photography tour across Lebanon provides a multitude of image opportunities, from the breath-taking views at the Baatara and Jezzine Waterfalls, to the awe-inspiring, abandoned ruins scattered across the historic and recovering city of Beirut. Think of this as a retreat; as you call a stunning luxury apartment in Al 'Ammarīyah to the North of Beirut your home for the duration of our tour.
(Anybody not wishing to pay the full amount up front please use the DEPOSIT OPTION).
AN OFF THE BEATEN PATH PHOTOGRAPHY DESTINATION
THAT COMBINES STUNNING LANDSCAPES, RUINS & STUNNING ARCHITECTURE
Lebanon is now in my top three destinations for photography, boasting beautiful landscapes and waterfalls as well as spectacular architecture and ruins. The country also offers world class cuisine that caters to all tastes and palates. This trip is a fantastic opportunity to improve your photography (I will be on hand to answer any questions along the way) and feed your creativity whilst discovering this amazing and less travelled country.
I only work with experienced drivers to provide transport to each of our photography locations, and this is included and provided alongside all overnight accommodation in Lebanon. I take care of all the bookings, so you can relax and take in our splendid surroundings as well as focusing on your photography.
During the tour we also take a trip into Beirut, the nation's capital, to photograph some of the exquisite architecture built before the war in the 1980s, as well as including a free day to give you the flexibility to explore the capital further, relax on the beaches, or explore other parts.
Beirut
The city of Beirut has often stood out in people's minds for the wrong reasons, given its turbulent history. However, these days it is a thriving and welcoming metropolis, with redevelopment booming amidst its stunning mix of historic architecture and different cultures.. The exterior of the city has changed over time due to the country being in a constant state of transition. We explore what the capital has to offer from both a photographic and a hospitality standpoint and hunt out the most interesting ruins.
Baatara Waterfall
Despite being voted as one of the most impressive waterfalls in the world recently, this waterfall is still relatively unknown outside of Lebanon and the Middle East. For a few months each year, the waterfall drops 255 metres into the Balaa Pothole, a cave of Jurassic limestone located on the Lebanon Mountain Trail. The cave is also known as the Cave of the Three Bridges, and we take a morning to photograph this stunning location from multiple angles and viewpoints.
WORKSHOP KEY FEATURES
We will be hunting out great image opportunities, following a tour route that I have designed entirely from the ground up. We seek out a mix of interiors and architecture as well as iconic Lebanese locations that I have researched and previously visited. Other key features and benefits that the workshop will provide include:
Group size. Maximum of 5 guests.
Transport provided throughout Lebanon over the 10 days (including Airport pickup).

9 nights of accommodation - We take a large apartment that I have personally vetted - this is so we can set up base for the time we are in Lebanon. Think of this as a luxury retreat style of workshop.

All breakfasts included - served in the apartment. (Check the welcome pack for further details).

Three evening meals included, served in the apartment (see below for one example).

9 days' worth of workshop guidance with myself James Kerwin.

Help with Lightroom & Photoshop / Post processing on most evenings.

Spring offers an excellent balance of some 'down' time in the evening, whilst still affording a great amount of daylight shooting time.

A free day to explore Beirut or the area by yourself - or simply relax or edit your photos.

A moderate pace that works for everyone.

A prize for image of the week.

A photography clinic in the middle of the week.

1 on 1 tuition sessions.

A "Pizza & Wine evening" included on our last night in Lebanon.
START TO TAKE PORTFOLIO STANDARD PHOTOGRAPHS
My Photography adventure tours are aimed at any level of photographer who is looking to improve their photography and meet like-minded people. From beginners looking to understand the basics and improve, through to advanced photographers searching for great locations to rekindle or feed their enthusiasm and inspiration. The key aim of our time together is to have fun and enjoy being outdoors , whilst leaving inspired to take photos for your own photography portfolio.
I have organised and run photography tours for a number of years both personally and with friends but after leaving a job as an event organiser in early 2018 after 7 long years, it seems like the perfect fit that I should now be running photography tours and experiences for others.
During our nine-day adventure, I will talk you through what I use as the key elements to producing a great image:
Composition

Light

Subject

Timing

Post Processing techniques
As we wander through the streets of Beirut or Tripoli I will also chat with you about the technical aspects of photography, helping you understand your camera and settings whilst keeping it simple.
The typical areas that we discuss will be the exposure triangle of f-stop, ISO and shutter speed, but also:
Composition and how to find unique angles

Understanding light and how it can impact on the mood of the image

The key technical elements, demystifying the often-overwhelming array of camera settings (focus, exposure, histogram, lenses, tripod, and of course filters)

Dedicated time to slow down and think more carefully about taking fewer but better-quality images

How to visualise an image
AN Itinerary of LOCATIONS
I wanted to build an itinerary that would showcase the best of Lebanon in the time that we have available. I wanted to show you the two extremes of this beautiful country similar to my tours to Georgia throughout 2019. We mix interior and architecture photography locations in with historic exteriors and locations on this comprehensive adventure.
Here are a few of the possible examples (a more comprehensive guide will be sent in the welcome pack):
A walk around historic Beirut where we look at the hidden relics throughout the city

Niha Temple

A visit to TWO former train stations, closed during the war

We visit some war-torn apartment blocks - a real eye opener

An abandoned castle in the Deir al Oumara region, with history provided by the owner

The interiors of former Turkish bath houses

The unique Jezzine waterfall

The stunning Baatara Gorge waterfall

Abandoned & hidden architecture including mansions and hotels around Lebanon - including permission for the group to visit two huge hotels in Aley and Sofar.
*Note: The itinerary in Lebanon is not set in stone and can change based on environmental variables and in order to maximise the guests' experiences.
A FULL 9 DAY SCHEDULE IS INCLUDED IN THE WELCOME PACK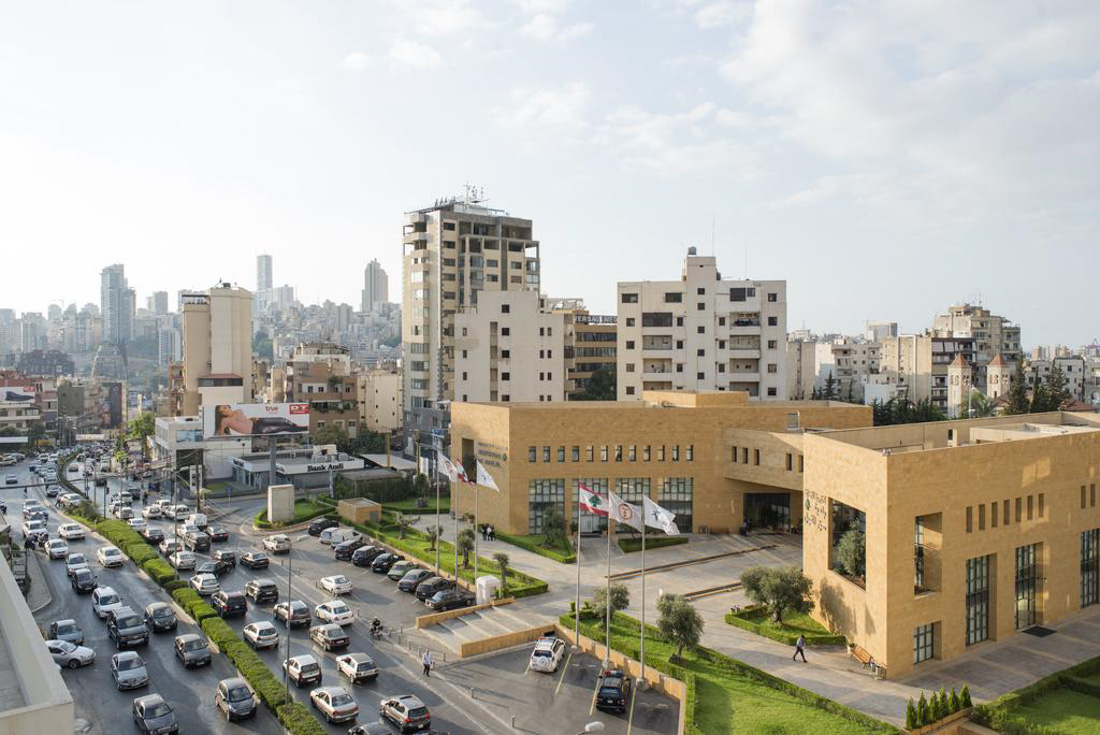 ACCOMMODATION
No Single Supplements - you get a room to yourself.
This is a photography retreat, with comfortable yet affordable accommodation. We have booked a spacious 6-bedroom apartment in the North of Beirut in an area called Al 'Ammarīyah which is situated 32 km from Jbeil, in a valley overlooking the North of Beirut and the coastline - this is where you will be based during your time in Lebanon with us.
The Horch Tabet Apartments feature a terrace, free Wi-Fi, air-conditioned rooms, two bathrooms between the 4-5 guests, living room, flat-screen TV, fully equipped kitchen, washing machine and balcony. Guests are also welcome to take advantage of a hot tub.
You will see left images that have come directly from our hosts.
WHAT SHOULD I BRING ALONG?
There could be storms, or it may be raining at points so maybe bring a raincoat

Walking boots

Camera (obviously) and spare batteries as they will soon run flat

A sturdy tripod

Filters if you have them (but not essential)

Manual for your camera

Laptop for editing during the week (if you have one)

Phone

Power adaptor(s)
HOW DO I GET THERE?
Multiple airlines service Beirut, so you should not be short on options. I highly recommend MEA , but other options include:
From the UK – British Airways
Stockholm - Lufthansa
Paris – Lufthansa (with a change in Frankfurt)
Berlin & Dortmund – Lufthansa
Milan – MEA
Regardless of which flight you arrive on, you will be greeted by James & a local driver to take you to your apartment to North of Beirut where you will be staying for the duration of the tour.
WANT TO KNOW WHAT PEOPLE SAID ABOUT MY PREVIOUS TOURS?
What's not included
Any personal expenses

Lunch, some evening meals & additional snacks

Alcohol

International air tickets

Visa fees (if applicable)

Photography equipment, although some hire can be arranged through James in advance.